Emma Obert '22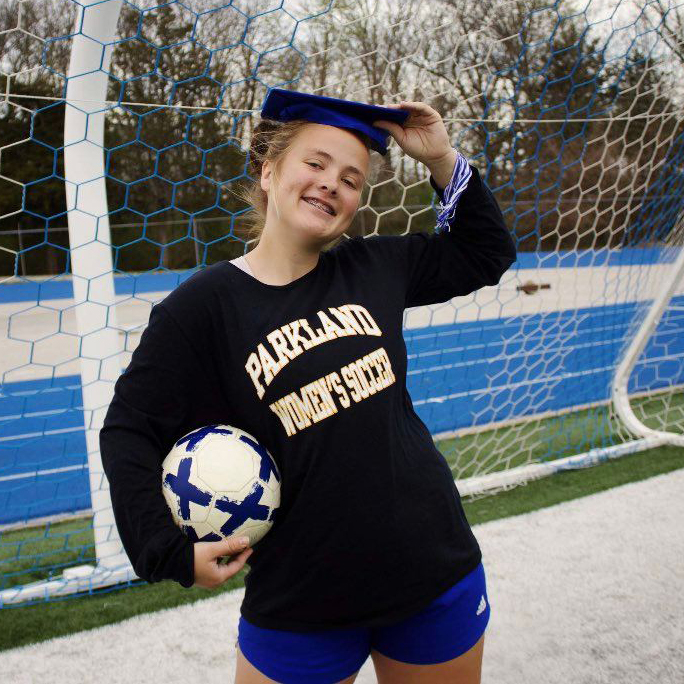 This past year, Emma Obert '22 was the lone senior on the QHS Girls Soccer team, which went on to win the 2022 Western Big 6 conference. Now, Obert is set to attend Parkland College, where she will receive a scholarship to continue her soccer career, and study psychology.
"I think psychology is all about helping humans," Obert said. "I like creating bonds with people. A really good teacher at the high school, Mr. Bridal, was the one who really helped me find my path."
Although she had always been involved in activities through the Quincy Public Schools, the QHS Leadership Class provided Obert with a unique opportunity to take charge and manage an event of her own, a trunk-or-treat at the high school.
"It took a lot of hard work and dedication to get the event going, from contacting leaders of each club/team to getting sponsors and advertising through WGEM and much more," Obert said. "The big night was crazy, due to rain, but with the help of amazing teachers and students, it all turned out AMAZING. I love working with kids; this event was the pride and joy of my senior year."
Beyond events and activities, Obert also took time to make and appreciate connections with those around her.
"Emma knows no stranger and makes everyone feel welcome," Kristina Klingele, QHS assistant principal, said. "She excelled in the classroom and on the soccer field. Emma Obert is a BLUE DEVIL; she is respectful, responsible, and involved at QHS. She will be missed next year."
Already looking ahead, Obert has expressed interest in returning to her hometown, Quincy. She said she could see herself, in her post-grad life, working in the Quincy Public Schools as a social worker, continuing to give back and work with QPS students and staff.
NOMINATE A BLUE DEVIL
We want to hear from you! Visit bit.ly/QHS-Feature to nominate fellow Blue Devils you want featured in our upcoming newsletters!