Rachel Hansen, President
Rachel has been a Trustee for the Foundation since 2015, and previously served as Vice President. Rachel earned her J.D. in 1998, with honors, from St. Louis University School of Law, and her B.A., cum laude, from the University Of Louisville School Of Business in 1995. Rachel is an instructor of Pre-Law/Criminal Justice at Quincy University and John Wood Community College in Illinois. She also teaches online Graduate students at the University of Louisville and at Oklahoma State University in the Masters of Engineering Programs at both those institutions. She is passionate about education, and particularly public education. Rachel is the mother of a freshman at Quincy Senior High School and a 5th grader at Baldwin School. She is active on the PTA organizations at both schools.
Lindsay Ertel, Vice President
Lindsay Ertel and her husband Mitch are both QHS graduates, Class of 2001.  After being away for 9 years they decided to return to Quincy when it was time to start a family.  They have 2 children, Madison and Will, who will enter the Quincy Public School system in the next few years.  Lindsay is an outside sales rep for Bedrock International, a Marble & Granite Distributor based out of Kansas City.  Lindsay wants to make Quincy Public Schools as strong as possible to ensure a wonderful education for all students.
Heather Cook, Treasurer
Heather is a 1994 graduate of Quincy High School. She received her Bachelor's of Science Degree in Accounting from Quincy University in 2000 and is a Certified Public Accountant. She worked as a staff accountant at Gray Hunter Stenn LLP for two years. Heather is currently the Finance Director for The Salvation Army Kroc Center in Quincy and has been with the organization for 17 years. Heather is also owner and operator of HLC Tax. She was recently welcomed as a provisional to the Quincy Service League. She has been married to her husband Jason for 15 years and they have a 13-year-old son (Camren). Camren attends Quincy Junior High School and plays baseball for the Comets. Heather enjoys spending time with friends and family, restoring furniture, exercise, golf and watching her son play baseball. Her devotion to the Quincy community and education inspired her to get involved with the QPS Foundation.
Katie H. Schelp, Past President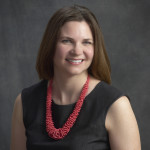 Katie Schelp and her husband Spencer are both graduates of Quincy Senior High School.  They have four children (Ben, Jane, Anne & Gus). Katie is the Director of Physician Recruitment & Retention for Quincy Medical Group.  After living away from Quincy for 16 years, the Schelps returned to the town they love in 2011.  Katie believes that a strong public school system is essential for Quincy to continue to be a place where people want to raise their families.
Roy Webb, Superintendent
Roy Webb is the Superintendent of Schools of Quincy Public Schools, Quincy, Illinois. He has been an educator for over twenty-five years as a teacher, coach, athletic director, principal, and superintendent. Roy received a Bachelor's Degree in Education from Western Illinois University, Macomb, IL, in 1991. In 1999, he was awarded a Masters Degree in Education Administration from WIU and later his Education Specialist Degree. He also received a Masters Degree in Strategic Studies from the U.S. Army War College, Carlisle, Pennsylvania, in 2005.  Roy was a member of the Iowa Guard from 1980 to July of 2016, achieving the rank of Brigadier General. Roy is married to Trisha Webb, and they have two children: son, Case, and daughter, Dawn.
Sayeed Ali, School Board President
Brandy Blickhan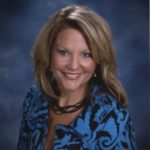 After 21 years in marketing and advertising, Brandy is President of Brand Advantage Marketing Agency located in Quincy. Brandy is on the Quincy Humane Society Board, Advocacy for Children Network and various committees at the Quincy Art Center. She recently married Mike Ridder of Adams Fiber and has 2 stepsons Adam and Austin and a dog Lucy. Brandy graduated from Quincy High in 1993 and University of Illinois at Urbana Champaign in 1997 with a degree in Communications.
Dr. George E. Crickard III
Dr. George Crickard is an Orthopedist with Quincy Medical group and a proud graduate of Quincy Senior High School.  He is married to Maureen and they have 3 children, George IV, who attends Baylor University, and Grace, and Jack, who both attend Quincy Public Schools.  George serves on the QPSF board because he believes that children are our future and he enjoys working with children.
Alexander Drummond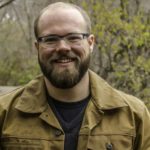 Alexander Drummond is a serial entrepreneur. He sold his educational technology company, StudyCloud, to Avant Credit in 2015. Since then, he has provided strategic consulting to other startup companies. Alexander is a graduate of the London School of Economics and Political Science and attended the Quincy Public Schools through 9th Grade. He and Lauren Kiest worked together with the district to develop the computer science curriculum roadmap.
Cody M. Hageman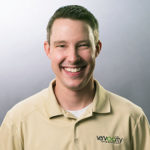 Cody Hageman is the Business Strategy and Services Manager at Vervocity Interactive. He is married to Kayla and they have two young children, Ally & Arie. Cody is a 2000 graduate of Quincy High School and a 2004 Graduate of Quincy University. In his free time Cody enjoys working on home improvement projects, camping with family, spending time outdoors, working in the yard, and White Sox baseball. He looks forward to his children attending Quincy Public Schools and enjoys assisting the QPS Foundation with making QPS as strong as possible.
Carson W. Kirk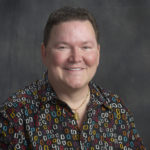 Carson Kirk, son of former Quincy teachers Carolyn and Houston Kirk, is President of the Kirk Family Foundation, which is mainly geared towards education.  To that end, Carson has really appreciated the opportunity to get involved with the QPSF as a trustee and as a staunch supporter of the Circles of Investment program.  Despite being a longtime Floridian, Carson enjoys his ties to the Quincy community, and is still a big Cardinal fan.
Dr. George C. Meyer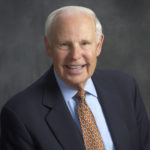 George Meyer is a former teacher, coach and administrator in the Quincy Public School district for 34 years and was superintendent his last four years.  After retiring from the Quincy school district, George taught at Quincy University and became the Dean of the School of Education.  Currently George is on the Board of Directors of the Adams County Academic Success Initiative which supports schools in implementing Stephen Covey's 7 Habits of Highly Effective People.  George has been married to his wife, Mary Nell, for over 50 years.
Todd A. Shoot
Todd Shoot is the Treasurer & Vice President of Investor Relations for Titan International, Inc. He is a Certified Public Accountant and a member of the AICPA and NIRI. Todd and his wife Jill have four children, Kelsey, Alec, Aaron and Kiley all of whom have either graduated from or still attend the Quincy Public Schools.