Executive Director -- Heidi Lanier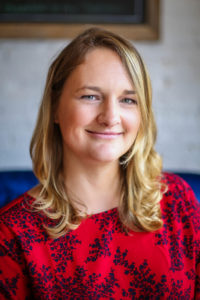 Heidi Lanier joined the QPS Foundation in July of 2022. While born and raised in Idaho, Quincy is Heidi's chosen community and she is passionate about doing her part to help the community thrive. Heidi was introduced to Quincy by her husband, Josh Lanier, who was born and raised in town and graduated from QHS in 1999. Her two children, Marley and Harper, both attend Quincy Public Schools.
Heidi has a bachelor's degree in English from Quincy University and has completed all coursework for a master's degree in marketing and communication at Franklin University. Heidi has spent her career working in educational non-profits, holding roles at Quincy University, Culver-Stockton College, John Wood Community College and Southern Oregon PBS.
In her free time, Heidi enjoys reading, hiking, and spending time with friends and family. She is excited about her position at the Foundation and can't wait to see the amazing things that get accomplished when we all work together.
Bookkeeping and Finance -- Lori Salisbury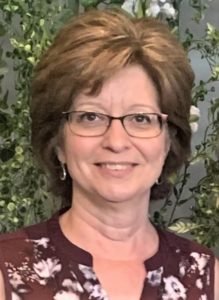 In May 2020, Lori Salisbury joined QPS Foundation, working as a Bookkeeping/Finance Specialist. She came to us with 20+ years' experience as an accountant with a local manufacturing company. She earned a 2-year degree from John Wood Community College, majoring in accounting. Lori lives in Quincy with her son Jacob and their two dogs. She enjoys cooking, working in the yard, listening to music, and watching her son play basketball and baseball.
Alumni & Events Manager -- Racheal Raleigh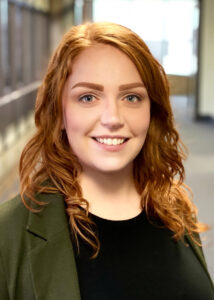 Racheal Raleigh joined the QPS Foundation in January of 2023. Born in Quincy and having grown up in the area, Racheal is proud to call Quincy home. She graduated from Payson-Seymour High School in 2010. After high school, she attended Quincy University where she graduated with a bachelor's degree in graphic design and a minor in marketing. Racheal's work experience in healthcare allowed her to serve in many capacities including marketing, design, communications, events management, and non-profit work.
In her free time, Racheal enjoys reading, design, outdoor activities, and spending time with loved ones. She is excited to join the team and is looking forward to accomplishing great things together.
Office Manager -- Katie Rodemich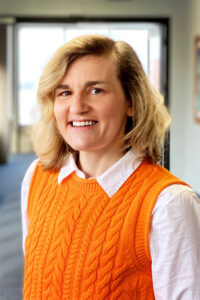 Katie Rodemich joined the QPS Foundation in March of 2023. Born and raised in Quincy, she is a 2002 Blue Devil alumna and holds a Bachelor of Arts degree in Theatre and a minor in Broadcasting from Western Illinois University. Katie is passionate about helping the Quincy community to grow and prosper. She is an active member of Quincy Service League and served in various chair positions throughout her tenure. Recently, she joined the District Diplomats with The District.
In her free time, she enjoys reading, the arts, working out, and spending time with family and friends. Katie's newest interest is upcycling furniture! She is very excited and honored joining the QPS Foundation and collaborating with the team to serve the students and staff of QPS. Katie believes that investing in our students, educators and programs is essential in order to maintain and increase quality education for the children of our community.