Executive Director -- Heidi Lanier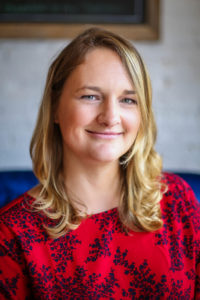 Heidi Lanier joined the QPS Foundation in July of 2022. While born and raised in Idaho, Quincy is Heidi's chosen community and she is passionate about doing her part to help the community thrive. Heidi was introduced to Quincy by her husband, Josh Lanier, who was born and raised in town and graduated from QHS in 1999. Her two children, Marley and Harper, both attend Quincy Public Schools.
Heidi has a bachelor's degree in English from Quincy University and has completed all coursework for a master's degree in marketing and communication at Franklin University. Heidi has spent her career working in educational non-profits, holding roles at Quincy University, Culver-Stockton College, John Wood Community College and Southern Oregon PBS.
In her free time, Heidi enjoys reading, hiking, and spending time with friends and family. She is excited about her position at the Foundation and can't wait to see the amazing things that get accomplished when we all work together.
Special Events and Fundraising Coordinator -- Lindsay Knudson
Lindsay Knudson joined the QPS Foundation in March of 2022 after getting involved with the organization through volunteering on the planning committee for Week to Dream Big in the Fall of 2021. Lindsay was initially named Interim Executive Director, agreeing to hold the position to assist the Foundation while the search for the Executive Director was carried out. After Heidi was hired, Lindsay transitioned into a new position at the Foundation as the Fundraising and Special Events Coordinator.
She brings new ideas and experience from her previous roles as the Development Director of Burlington Notre Dame Schools Foundation and Associate Director of Marking and Communications for University of Iowa Health Care. She received her Bachelor of Arts in Communications in 2001 and a Master of Higher Education and Leadership in 2006, both from the University of Iowa.
Lindsay moved to Quincy in March of 2020 with her husband, Dr. Matt Knudson, a Urologist at Quincy Medical Group, and three daughters. Her daughters, Jenna, Leah and Lexi, are currently students in the Quincy Public Schools District and can be seen on the courts, the track and on the pitch being very active in soccer, basketball, volleyball and track. The Knudson family "Bleeds Black and Gold," but are also HUGE Blue Devil fans and have recently traded in their Iowa Hawkeye season tickets for Blue Devil season tickets!
Program Coordinator -- Faith Mountain
Faith Mountain joined the QPS Foundation in September of 2021 to coordinate the alumni and grant programs.
Before joining, Faith served as a trust operations assistant at Mercantile Bank and interned with local higher learning institutions in public relations and marketing offices. She is an alumna of John Wood Community College and Quincy University and holds a bachelor's in public relations and strategic communication.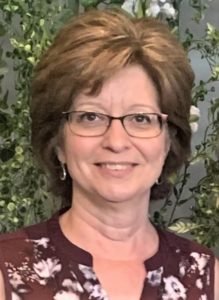 Bookkeeping and Finance -- Lori Salisbury
In May 2020, Lori Salisbury joined QPS Foundation, working as a Bookkeeping/Finance Specialist. She came to us with 20+ years' experience as an accountant with a local manufacturing company. She earned a 2-year degree from John Wood Community College, majoring in accounting. Lori lives in Quincy with her son Jacob and their two dogs. She enjoys cooking, working in the yard, listening to music, and watching her son play basketball and baseball.